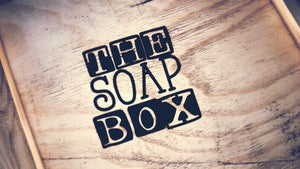 The SoapBox - Episode 1: Intro
Episode 1 - Intro

Welcome to The SoapBox! 
Join Shannon and Emily from Oregonia SoapWorks, 
a small Ohio based artisan skin care company, as they 
fight through the mess in pursuit of a better life. 

What does LESS. BETTER. mean? 
Less: Stuff
Less: Toxins
Less: Noise
Less: Stress

Better: Possessions
Better: Friendships
Better: Health
Better: Finances

A Better Lifestyle through Less Distractions? Let's do this!
---